The Free Best Alternatives to Adobe Photoshop
The free best alternatives to Adobe Photoshop for every type of platform like Windows, Linux Android, and iOS etc.
In our previous article, we have discussed how to add Taxonomy images in WordPress?
Now, we are going to find the free best alternatives to Adobe Photoshop.
Let's start our discussion.
No doubt, Adobe Photoshop is predominant software which normally used to manipulate the images. It is one of the perfect photo editors in the market.
It is not only a photo editor but it also has the bundle of other features in it. All digital paintings and drawings can be edited by Photoshop.
With best features, Adobe Photoshop also charges high prices. So, if you are searching some alternatives to Photoshop, you must read this article.
All alternative software have a fraction of prices with all the features which are necessary for photo editing. Some best alternatives to Photoshop are given in this article.
Try these Also:
How to Build a Filterable Portfolio in WordPress Site – The Fanman Show
How to Download Videos from YouTube to iPhone or iPad
Let's start with the first best alternative to Adobe Photoshop
GIMP: GNU Image Manipulation Program
It is a free photo editor which is available publically. For the platform of Windows, Mac, and Linux, it is 100% free.
It is a powerful image manipulation program. It is fully featured for editing images but it is not as user-friendly as it should be.
Sometimes, its features become annoying and you cannot get the required output. Although paid alternatives are more user-friendly than this one.
If you want to get more information about GIMP and you want to download CLICK HERE
2. Affinity Photo: A Professional Photo Editing Software
According to my views, Affinity Photo is the best alternative to Photoshop. Although it costs $50. But it is amazing with its features.
It offers many sophisticated tools for editing images and photos. In customer ratings, it got 5-stars many times. It was chosen as the best app for Apple in 2015.
Those who are beginners in photography can get a bundle of advantages from this software.
If you want to get this software, you must CLICK HERE
 3. Pixelmator Pro 1.0 Whirlwind: Full Featured Image editor for Mac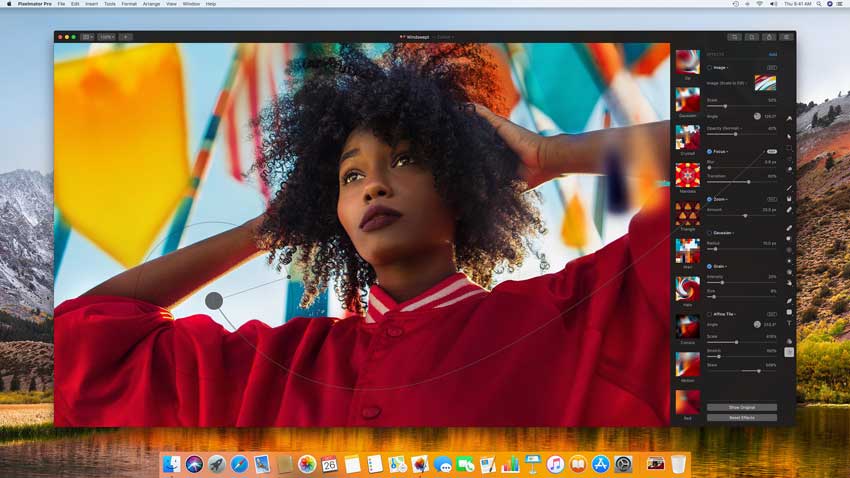 Pixelmator is a powerful and fast photo editor for Mac operating system.
It doesn't work for other Operating Systems. It is not fully featured program as compared to Photoshop. As Affinity Photo is a perfect replacement for Photoshop, this app has not a perfect criterion to replace the Photoshop.
But its overall features are easy to use. It also costs $30 which is less than the Affinity Photo.
If you need more information and you want to get this program CLICK HERE
Photoshop: $10 per Month on Windows & Mac
If you are worried about the pricing of Adobe Photoshop ($700), you can get all the features of Photoshop per month with the fractions of its original price.
Actually, you have to pay $10 per month to get the Photoshop for use. Yes, it is tricky because you have to put the app on the above list and pay monthly.
It is quite a reasonable step which you can afford easily.
Just sign up for Adobe Creative Cloud Photographers Plan. With $10 amount you can get Photoshop, Lightroom, a hosted website and many other mobile apps. This is really amazing.
We have discussed many best alternatives to Adobe Photoshop for you above.
I hope, all the alternatives will work for you. If you know some other best alternatives, you can share with us.